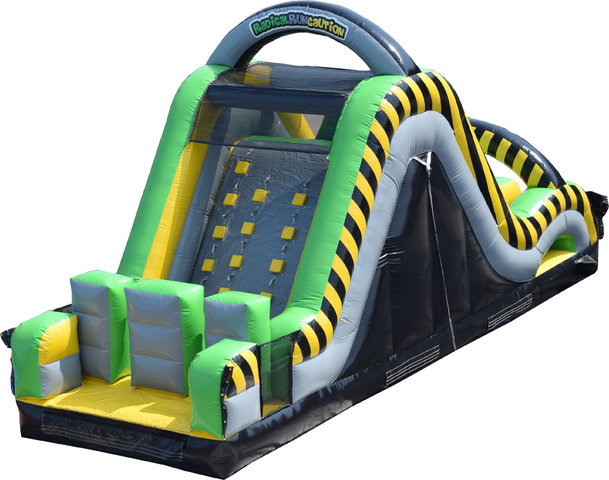 16' Caution Radical Dual Slide (C)
If you think you may be up for a little challenge, try out the 16' Radical Run Dual Slide. Pull straps above each step make the climb to the top of the slide easier, but who can get there first and race to the bottom quickest? Guess you'll just have to find out! For maximum fun, we recommend pairing this obstacle slide with one or both of Radical Run units A and B (check out the Monster Caution Obstacle Course to see them all together). This inflatable is great for many types of events, big or small, private or public.

At FunVentures, safety and satisfaction are our top priorities. All of our inflatables are safety secured to the ground, either by stakes (on dirt or grass) or sandbags (on pavement or concrete). Each inflatable is also routinely examined to ensure safety and thoroughly cleaned and disinfected after every pickup. All of our reservations are full-service, including delivery, setup, takedown, pickup, and an extension cord to reach 75' from the outlet.